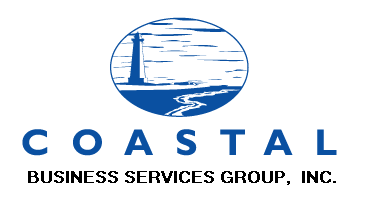 In January 2004, Coastal Business Services Group, Inc. was formed as a for-profit C corporation 100% owned by Morningside. Morningside is a 501C3 nonprofit organization established in 1963 that assists individuals with disabilities in finding gainful employment within the community. Coastal Business Services Group, Inc currently (as of 2019) operates two lines of business. Coastal Data Management (DBA: DoxVault) and Coastal Custodial Services. On an annual basis Coastal's board of Directors votes to issue dividends to the parent company based on profitability and on Coastal's need for capital.

Coastal is headquartered in Lacey, WA at 5711 Lacey Blvd, Suite 304. From 1999 to December 31, 2003, Morningside's Commercial Services staff, including all Coastal management, initiated, developed and maintained information technology and Enterprise Content Management (ECM) contracts with multiple agencies through the Pacific Northwest.
Coastal's Mission is to provide high quality business solutions to our customers with a very high degree of customer service and value of the respective work product. Additionally, Coastal Business Services Group promotes and encourages the hiring and development of individuals with barriers to employment.
As a result of this mission, Coastal provides dividends to the parent company annually and works with several area agencies in developing individuals for gainful employment. Currently Coastal employs 14 individuals with varying levels of obstacles to employment at different locations throughout the region.
DoxVault is a full-service Document Solutions provider. DoxVault provides a wide variety of solutions for our customers. These services include but are not limited to: Physical document storage, Scan on demand services, full conversion of records to digital format, document destruction, Medical records request solutions, and Full workflow analysis and recommendation for software solutions. DoxVault services encompass a wide variety of customers demanding the highest security levels, including the manufacturing industry, intellectual property, law firms, medical facilities, banking, and many others.
DoxVault has the capability to convert X-rays, Microfiche, Microfilm, Blueprints, and other oddities to a digital format requirement. DoxVault can provide all of our services either on-site or at DoxVault headquarter location.
Currently, DoxVault is a value-added reseller (VAR) for Eclipse by DocStar and Treeno Software. Both are US Based software solutions. We are also resellers of Kodak, Panasonic, and Cannon Scanners. We have consulted, customized, installed and trained on these software(s) in various industries including medical, legal, death care, and with the Washington state government.
Provides full range of custodial services including but not limited to: Standard custodial cleaning, construction clean up, carpet cleaning, pressure washing, Strip and Waxing, Window washing, and other specialized services.

Coastal Business Services Group: A wholly owned subsidiary of Morningside